The US Senate confirmed retired pediatric neurosurgeon Ben Carson to be the 17th Secretary of the Department of Housing and Urban Development after being nominated by President Trump December of last year.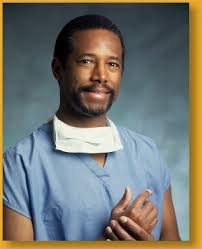 Ben Carson from Detroit, a Yale University and University of Michigan Medical School graduate. A notable pediatric neurosurgeon with John Hopkins who plans to adopt a holistic approach to housing and spoke about his childhood experience with "housing insecurity" and how he wants to provide safer homes for children at the Senate Committee after his approval in January.
Carson took a number of positions that align with the market priorities of the National Association of REALTORS®.
Among these are:
– he said all Americans should have an opportunity to own a home, and he called the 30-year fixed-rate mortgage one of the cornerstones of the American dream of homeownership. He also said he wants to maintain a federal backstop in the secondary mortgage market while continuing to find ways to get more private insurers in the market
– he wants to create partnerships that will help improve the lives of people living in underserved communities.
Sources: http://realtormag.realtor.org
Credits to John Hopkins for the photos