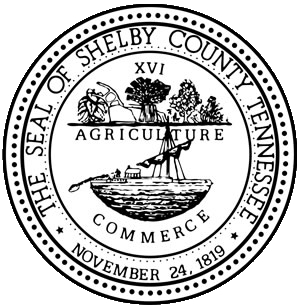 Reappraisal thoroughly explained by Cheyenne Johnson of Shelby County Tennessee
Reappraisal eliminates inequities that are created over time by changes in the real estate ensuring fairness and equity for all property owners. Reappraisals keep our property tax system fair. Reappraisals allow the Assessor to adjust property values so that every property in Shelby County is appraised at market value.
State of Tennessee requires the Shelby County Assessor to conduct Reappraisals every 4 years. The last reappraisal occurred January 1, 2013 and the next reappraisal was scheduled January 1, 2017.

Why is it Necessary?
Over time, property market value changes. If the Assessor's record of a property's market value does not change with the market, some could pay too much or others could pay too little in property taxes.
State law requires that Reappraisals can be conducted in accordance with generally accepted appraisal principles. Tennessee State Board of Equalization establishes the rules and policies to complete the Reappraisal, and makes the final approval of the new values. The State's Division of Property Assessments direct, monitors and recommends the new values prior to the State Board's review and final approval.
The state's Truth in Taxation law requires the local legislative bodies to adjust the tax rate to a "certified tax rate" that brings in the same amount of revenue as before reappraisal, excluding the previous year's new construction growth. Legislative bodies may then set as effective tax rate after public notice.
Municipal governments use the Assessor's values in calculating property taxes. Money from these taxes generates over 60% of Shelby County Government revenues which are used to support public schools, fire, police and other public services.
What if We Don't Agree with the Appraised Value?
A team of appraisers makes every effort to ensure that all unique characteristics of a property are considered in establishing your property's market value. When property owners have a concern regarding their appraisal or classification and do not agree with the Assessor's value, they should request an Informal Review.
The Informal Review is not an appeal. It is an opportunity for property owners to share information with the Assessor's Office to ensure all aspects of your property are considered in establishing its market values as of January 1 of the applicable year. While the Informal Review is not a required step in the appeals process, it does resolve most disputes without the need of filling an appeal.
3 Ways to Initiate an Informal Review
1. Complete the Online Form.Fastest and most convenient way to initiate an Informal Review.
2. Call the Assessor's Answer Center at 901-222-7001.
3. Visit the Assessor's convenient locations.
Property owners should submit documentation that supports their opinion of the value of the property in question which includes:
– Sales prices of similar properties in the immediate area dated in the year/s prior to the tax year Informal Review is requested.
– Recent private appraisal
– Photos of the property showing its exterior and interior condition
– For Commercial and Industrial properties, income and expense information over the past 3 years
– Any other information you believe will assist our appraisers in analyzing the property's market value.
Please include your property's parcel identification # on all pieces of documentation submitted.
Any owner or agent/investor requesting Informal Review of 25 or more parcels will be instructed to file an appeal with the Shelby County Board of Equalization (SCBoE).Any documents submitted will be scanned to verify the physical characteristics or other information. Any Informal Review request/s of 24 or less that are submitted online will be processed if submitted by the annually announced deadline. Informal Review requests submitted by U.S. mail or commercial delivery service having computer tracking capability will be accepted if submitted with a postmark or keyed date(placed by the carrier) by the deadline.
An Informal Review will be forwarded to an Appraiser to perform an analysis using the information you provided in comparison to the Assessor's qualified sales file.
After careful analysis of your Informal Review, Answer Center staff will contact you in writing to advise you of the results of the review.
Property owners who disagree with the results of the Informal Review can appeal to the Shelby County Board of Equalization.
The Assessor is now accepting 2017 Informal Reviews reporting corrections to property characteristics and appraisal values.
2017 Reappraisal notices will be mailed to property owners beginning February 21, 2017 through April 20, 2017.
Download 2017 Tax Kit to review comparable sales for your home, neighborhood market trends, and more tips for appealing your 2017 property tax reappraisal value.
Source: https://www.assessor.shelby.tn.us/content.aspx?key.